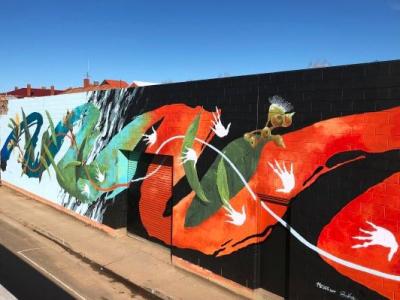 Long known for its dryland cropping and livestock production, the Western Riverina gradually diversified into rice, citrus, wine and other fruit production.

More recently, Western Riverina producers have further diversified into higher value, longer-term yield crops such as nuts, cotton, olives and vegetables.

Through its strengths in produce and production, the Western Riverina is poised to significantly expand its role as a food bowl of Australia over time and pursue overseas export markets for premium produce delivered in a consistent, timely and efficient way.

The Riverina is home to the Murrumbidgee River and its waterways, winding its way through an array of food trails, natural wonders and charming towns just waiting to be explored. Taste delicious wine, pick your own oranges and discover artisan delights including locally made chocolate and cheese in the heart of Australia's Food Bowl.