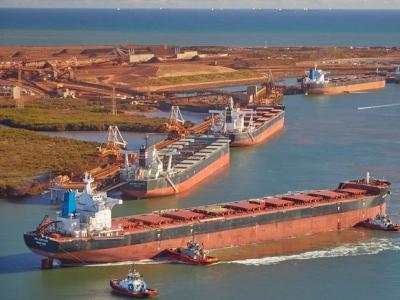 The Pilbara is Western Australia's second most northern region, defined by the Indian Ocean to the west and the Northern Territory border to the east.

The population of the Pilbara is estimated to be 59,894 usual residents. Most of the inhabitants of the Pilbara are located in the western third of the region, whereas the eastern third is largely desert with few inhabitants.

The major towns of the region are Port Hedland and Karratha.

The Pilbara is economically significant, both nationally and internationally, as the region is responsible for a major portion of the production, value, exports and investments of extraction industries commodities, particularly iron ore and liquefied natural gas (LNG). Exploration and investment in gold, lithium, fertilisers, copper, salt and manganese production is ongoing.

In November 2009 the Western Australian Government announced The Pilbara Cities initiative, offering a clear mandate for investment in the Pilbara by committing to a $1.2 billion Pilbara Cities Vision that was formally enacted through legislation in December 2009.

In the Pilbara the proposed Asian Renewable Energy Hub aims to generate enough electricity from wind and solar farms to produce zero-emission green hydrogen for the local and export markets and has been awarded Federal Government "major project status".

In addition to the immense reserves of natural resources, tourism, agriculture, fishing and aquaculture all feature prominently in the strengths and opportunities in the Region.