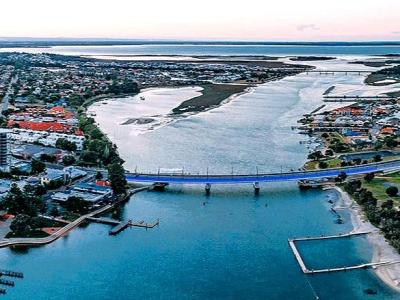 In the Peel region the Western Australian Food Innovation Precinct (WAFIP) is being developed to support Western Australia in building a robust and vibrant food and beverage manufacturing sector.

Specialised equipment and research and production capabilities will ensure the Precinct offers a substantial variety of technologies and processing methods, aimed at scientifically proving nutrition and traceability, and the development of high-value food with extended shelf life.

The Precinct will create an enabling environment for Western Australian, Australian and global entrepreneurs, food companies and agribusinesses to cost-effectively network, research, develop, prototype and market-test new value-added food products derived from Western Australia primary produce.

The region's economy is dominated by mineral processing because of its abundance of mineral reserves, including the world's largest bauxite mine, mineral sands and Australia's largest producing gold mine. The region is complemented by stable manufacturing and construction service industries and agriculture.

Also a popular tourist destination, the region provides a variety of tourism experiences including historic Pinjarra, one of the oldest towns in Western Australia, and Serpentine National Park, abounds with scenic beauty of ancient landforms and lush forest.