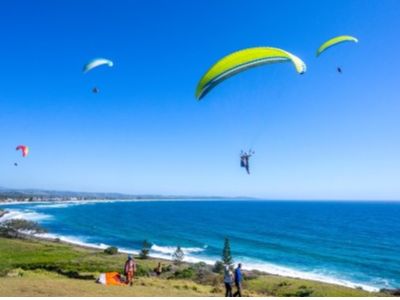 The Northern Rivers has an exceptionally diverse economy, which includes its coastal, riverine and hinterland landscape, access to South East Queensland and strengths in Tourism, Agriculture, Food Manufacturing, Health, Education, Retail and a range of professional and business enabling services.

There is an increasing growth in the number of 'creative professionals' working in fields like scientific research, design, information media, arts, architecture, advertising, consulting and management, which increases the innovative potential of its businesses and connects them with expertise found in major capital cities.

Agricultural activity is centred on Kyogle and Casino, focused on cattle, milk and poultry, with cane growing around Evans Head. The wider region also grows macadamias and sugar cane.

A range of business incubators and facilitators within the Region help generate prosperity and jobs by assisting existing businesses to overcome challenges and grow, while also aiding entrepreneurs in creating new businesses that put their innovative ideas into action.

The Northern Rivers is a key tourism hub, with Byron Shire the most iconic tourist destination in the Region. The Region's appeal to visitors is largely focused on the combination of local culture and the tremendous beauty of its natural features, with millions of visitors drawn to its beaches, hinterlands and rainforests significantly contributing to the jobs and incomes of the Region's communities.