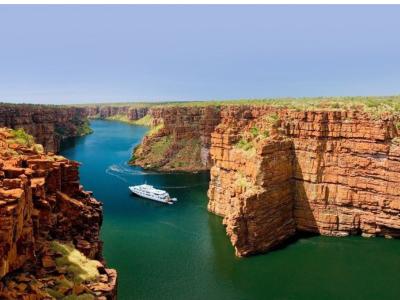 There is investment into rare earth metals, mineral sands, gold, oil and gas, potash, and other high-value products with some projects entering a production phase with potential for regional revenue of a billion dollars or more per annum.

Agriculture is also in transition, with the expansion of irrigated agriculture allowing diversification that has never been available at scale and the potential to add significant value to the pastoral and irrigated agriculture sectors.

The Kimberley's aquaculture industry is dominated by pearling and farmed barramundi and soon to be farmed prawns. There are pilot project operations in edible rock oysters, sea cucumbers freshwater prawns, freshwater crayfish, trochus shell and mud crabs.

The pastoral industry is characterised by rangeland grazing with growing potential for irrigated fodder production to expand productivity.

The mining and resource sectors have been historically defined by low volume products of gold and diamonds along with small volumes of iron ore. However, there is significant opportunity for mineral sands, nickel, copper, potash, rare earths and crude oil.

The Kimberley is renowned for the pristine environment and immense, diverse landscape of majestic rivers and floodplains, ancient cave systems, spectacular gorges and thundering waterfalls along with world-class beaches and rugged island archipelagos. The pristine wilderness and natural environment, along with authentic Indigenous cultural experiences are the main visitor drawcards for the tourism industry.