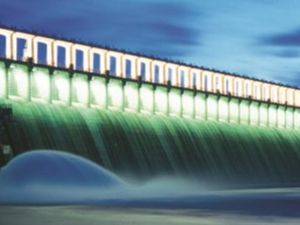 Hume is a fast growing region in Victoria with a social and cultural fabric and heritage to match its natural beauty. Renowned for world-class wines and gourmet food, the region is woven together by the Goulburn, Broken, Ovens, Kind and Kiewa Rivers – all vital to sustaining a rich environment, lifestyle and business.

The Strathbogie Ranges represent the gateway to Victoria's High Country and integral to the region popularity for nature based tourism and cycling.

Hume's strong economy is underpinned by a range of traditional and new industries, which help ensure jobs for a growing population – projected to increase by almost 40 per cent over the next 20 years.

Greater Shepparton lies in the heart of the Goulburn Valley irrigation district, also known as Australia's 'food bowl'. The strengths of the Greater Shepparton region include dairy, horticulture, livestock and broad acre cropping.

The most important commodities in the region are milk, followed by cattle and calves, and apples, tomatoes and pears.

Due to Greater Shepparton's strong agricultural sector and availability of land, it is ideal to co-locate solar farms with agricultural production. This will help to stabilise farm incomes, which can fluctuate due to changing commodity prices and climatic patterns.