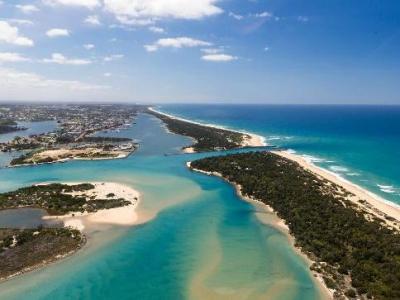 Gippsland offers a variety of natural attractions like nowhere else in Victoria. Unspoilt beaches, pristine rainforests, snowfields, hiking and riding trails provide backdrops for wineries and food producers, festivals for residents and tourists to indulge in all year long.

This eastern-most region of Victoria offers a dramatic variety of landscape and relaxed, welcoming communities that combine to create an undeniable allure.

Stretching from outer Melbourne to the eastern-most point of Victoria, Gippsland is the powerhouse of Victoria's natural resources and commodities economy.

Gippsland's economy is predominantly based around natural resources and commodities, with key industry sectors including agriculture, forestry, dairy and pastoral industries, fishing, and coal mining, oil and gas extraction and processing.

It is home to the state's electricity industry and other key sectors such as agriculture, forestry, dairy, fishing, tourism, engineering, finance, health care and education.

Gippsland has a strong tourism industry, linked to the environmental assets of the region. This industry attracts a growing market from metropolitan Melbourne and local residents, and has significant potential to broaden its appeal. Some key tourism assets include the Gippsland Lakes, Phillip Island, Wilsons Promontory and the alpine country.