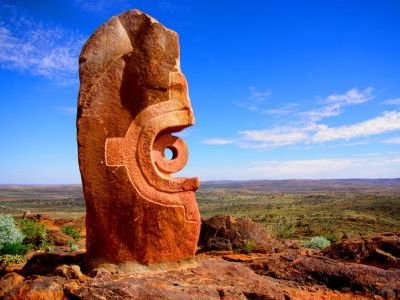 The City of Broken Hill is a focal point of the economy, while the small urban centres of Wilcannia, Silverton, Packsaddle, Tibooburra and Menindee play important roles in the Region.

The region has already exploited and untapped mineral resources like lead, zinc, silver, iron and cobalt ore deposits.

Agriculture focuses on traditional wool and beef farmers as well as emerging goat and kangaroo meat enterprises.

The Region has one of the highest levels of solar radiation in NSW. The Region's open spaces provide many opportunities for astronomy and stargazing due to the clarity of the outback sky.

Broken Hill is Australia's only National Heritage Listed city. It is listed alongside other nationally recognised assets such as the Great Barrier Reef, Sydney Opera House and Australian War Memorial.

Since 1968, more than 50 feature films and television series have been made in the Region, as well as many commercials. This draws temporary workers and visitors to the Region. Many Tourism operators and events try to capture this market. For example, the Perfect Light Film Festival.