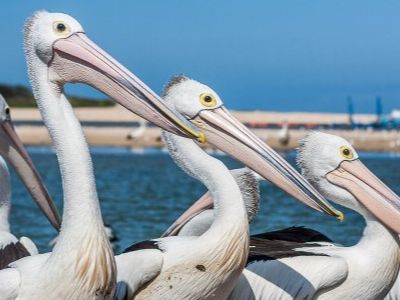 A considerable amount of employment in the region is centered upon advanced manufacturing such as food products, high tech software and hardware, fabricated metal products and other specialised manufacturing industries.

There are internationally branded food manufacturing businesses that produce on the Central Coast – including McCain Foods, Sara Lee, Mars, Sanitarium and George Weston Foods.

The existence of these international brands put the Central Coast on the map for further potential investment and showcases that the region has the right ingredients for supporting big industry.

The Central Coast has a variety of natural assets including beaches, bush land, lakes and waterways.

National parks, state forests, bush land, beaches and waterways occupy over half the region. These assets act as a draw for creative industries and tourism.

The University of Newcastle (UON) Ourimbah campus, halfway between Gosford and Wyong, is a key asset of the Central Coast.

Other institutions including NSW TAFE Ourimbah campus, Central Coast Community College and TLK Community College also provide further education and pathways to employment for youth. These centres will play a critical role in up-skilling our workforce to help meet current and future demands/challenges.